There is no waste in nature, only fuel for other living things.
Why Our Work Matters – Building a Healthy Future
We are helping to clean the water supply by helping our customers choose the right technology to manage their biosolids. We return earth to the Earth, and we help our environment even more by doing so.
We all depend on the health of our water and our environment to survive and thrive. In fact, life expectancy in developed countries nearly doubled over the past 200 years, largely due to improved waste management resulting in healthier food and water.
But what goes into the sewer doesn't disappear. And that's actually a good thing. Because in the natural world, one organism's waste is another's fuel. The nutrients we take out of our food chain must be restored. In nature, this happens naturally. But in modern society, the great cycle of growth, decay, death and re-application of manure has been disrupted so somebody has to protect the cycle of regeneration and that's Synagro.
Cubic yards of compost produced annually
MUNICPAL, INDUSTRIAL AND AGRICULTURAL CUSTOMERS
Years of biosolids recycling industry leadership
Tons of biowaste transformed annually
Founded in 1986, Synagro works to turn waste into worth by helping more than 1,000 municipal and industrial water and wastewater facilities in North America move toward safer, cleaner and more environmentally beneficial practices. For some, it's simply cleaning the water supply. For others, it's much more – we partner with them to process their waste for compost or energy pellets, creating healthy soil and sequestering carbon in the process. As the largest recycler of organic by-products in North America, we're trusted because we remove risks while keeping the logistics clean. Because we have the most experienced team in the industry, we offer tailored solutions that ensure no waste goes to waste. Much of our work isn't pretty. But a greener world emerging from a cleaner one – worth coming from waste – we think that's pretty beautiful. 
Synagro has the most biosolids processing facilities, and most comprehensive geographic footprint, in the industry.
Our Environmental Commitment
From waste to worth – Synagro has helped more than 1,000+ municipalities manage their biosolids.
Our job is to help nature do its job.
"I have made many meaningful relationships over the years with our customers, community and several companywide with my fellow Synagro employees. In part, these are the things that make me enjoy coming to work every day."
Jamie Little
Senior Administrator
South Kern Compost Manufacturing Facility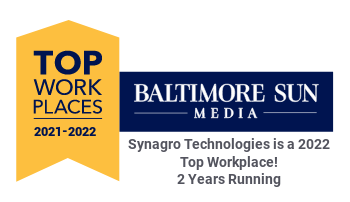 Featured highlights and news from Synagro
Company Highlights Sustainable Practices, Sets Ambition to Be the Industry's Sustainability Leader BALTIMORE, Maryland,...
Company Highlights Sustainable Practices, Sets Ambition to Be the Industry's Sustainability Leader BALTIMORE, Maryland,...
Be it thunderstorms and tornadoes in the Central states or hurricanes and tropical storms in Florida like Ian and Sandy, or...
Company Will Host an Uptown Charlotte Evening at Middle C Jazz BALTIMORE, Maryland, May 9, 2023 – Synagro Technologies, Inc.,...
Synagro's Elliot Pomeranz to Present an Update on Cumberland County Composting Facility BALTIMORE, Maryland, May 4, 2023 –...